About Us ~ Celebrating 20 years!!
Founded in 2003, Bottom Line Impact (BLI) focuses on Utilities (investor owned, municipals, co-ops, regulated, deregulated, gas, electric, water, and waste), serving as write off recovery specialists to help customers increase their bottom line.
Bottom Line Impact has offices in California and Colorado.
Management Team
BLI's management team offers over 60 years of IT experience and 50 years experience dedicated to the utility industry.
Patrick Carberry, Founder, President and CEO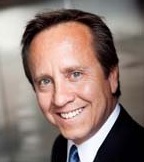 Patrick Carberry is the company's Founder, President and CEO, starting Bottom Line Impact as a data services company offering write-off recovery solutions exclusively to the Utility Industry. Patrick has over 35 years experience in the IT industry, including 25 years specializing in Utility Credit and Collections consulting. He has assisted Utilities large and small to recover tens of millions of dollars in lost and delayed revenue. Patrick is also the Chief Architect of the BLI's Automated Revenue Miner.
Previous to Patrick's creation of BLI, he was the Utilities Practice Manager at TMP Worldwide, where he worked for 12 years through several mergers and acquisitions. Prior to his work at TMP Worldwide, Patrick worked at IBM as a Programmer and Decision Support Specialist. Starting in the late 1980's, Patrick began designing and developing solutions exclusively in the Utilities Industry.
Patrick is a graduate in Computer Science from the University of Iowa. Patrick resides in California and loves college sports.
Paul Carberry, VP of Business Development / Managing Partner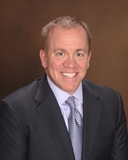 Paul Carberry is Bottom Line Impact's Vice President of Business Development and Managing Partner. Paul is responsible for all client development, sales initiatives, marketing, contract negotiation, strategic goals and budgets related to new business opportunities through the Utility market.
Paul joined the company in 2003, building BLI from a start-up to an industry-leading data-mining company, delivering solutions to well over 100 utility partners. He has approximately 30 years sales and marketing management experience with emphasis in building and maintaining strong VP and executive level relationships and new customer creation in the utility customer service arena, including many Municipalities, Investor-Owned Utilities, Energy Retailers, and Member-Owned Cooperatives.
Previous to Paul's work at BLI, he spent 15 years in the consumers product industry at various national companies, including Anhueser-Busch Breweries, E&J Gallo Wineries, Lil' Drug Store Products, and Navajo Manufacturing Company.
Paul is a graduate in Business Administration/Marketing from the University of Iowa. Paul resides in Colorado and loves Saturday football.
Sayda Foell, Director of Customer Service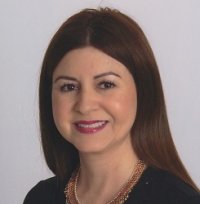 Sayda Foell has been with BLI since 2008. She joined BLI with over 15 years experience in sales and business management. Sayda spent several years in the computer/software industry and later worked in the entertainment industry. Sayda brings to BLI her experience in client support, office management, and sales. As Director of Customer Service, Sayda is responsible for organizing the Automated Revenue Miner schedule and maintaining complete customer satisfaction. In addition, she also supports BLI in the day to day operations.
Sayda is a graduate in Business Administration/Finance from California State University of Fullerton. Sayda resides in California with her husband and two children.